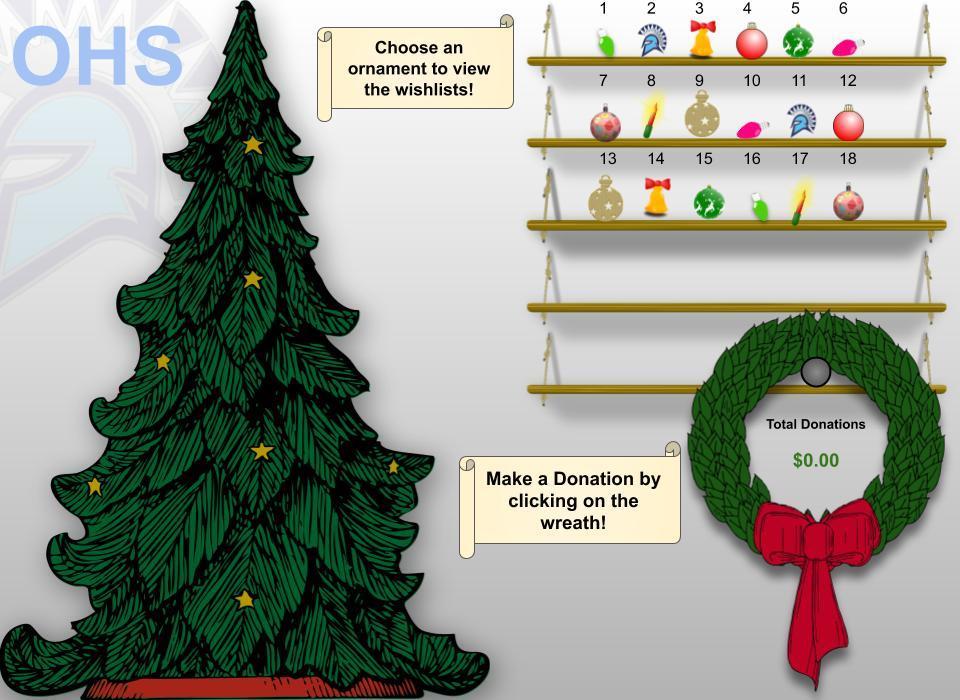 Virtual Angel Tree Event | Spartan Council & National Honor Society
Olympia
Tuesday, November 10, 2020
Support your Olympia community this holiday season by participating in the Virtual Angel Tree Event sponsored by the Spartan Council and OHS National Honor Society!
Overview
Pick a student and purchase for them based on their wish list of items.
Make a monetary donation that will be used to purchase items not already chosen.
Drop off gifts by December 1st.
Delivery will occur Saturday December 12th (by two VERY special guests)!
Click here to learn more details and participate today!
More details can be found by clicking on the flyer below: