Students in Mr. Hendricks and Ms. Decker's American Studies class are wrapping up a unit on the "American Dream". Students learned to analyze various documents starting with our nation's birth through the settlement of the U.S. Plains. Using photographs taken in the late 1860's, students worked together to walk through a "photo gallery" by Solomon Butcher to evaluate his reliability and the impact of the Homestead Act. Next, the students will explain the American Dream in regards to expansion and ambition over the course of our Nation's history.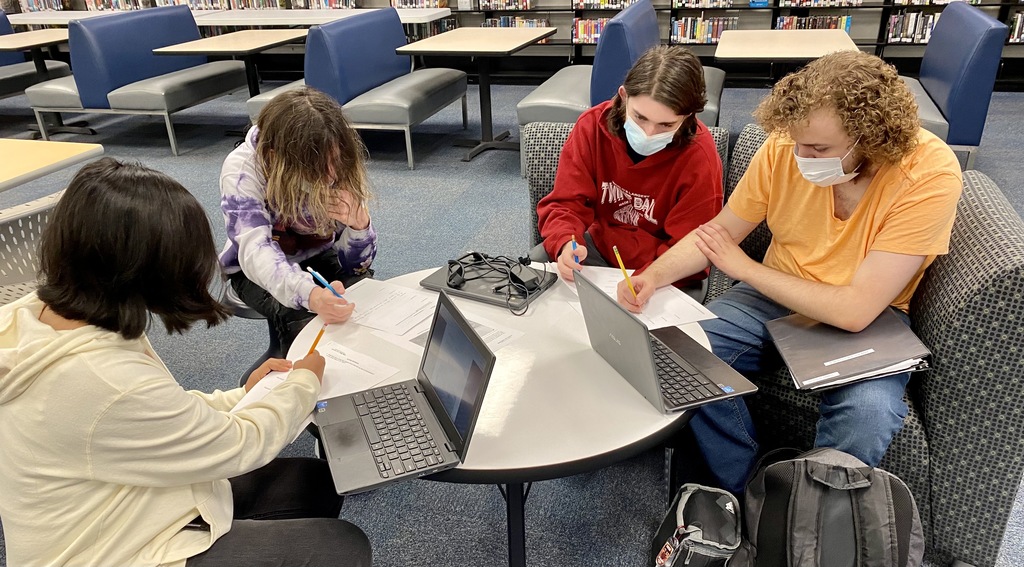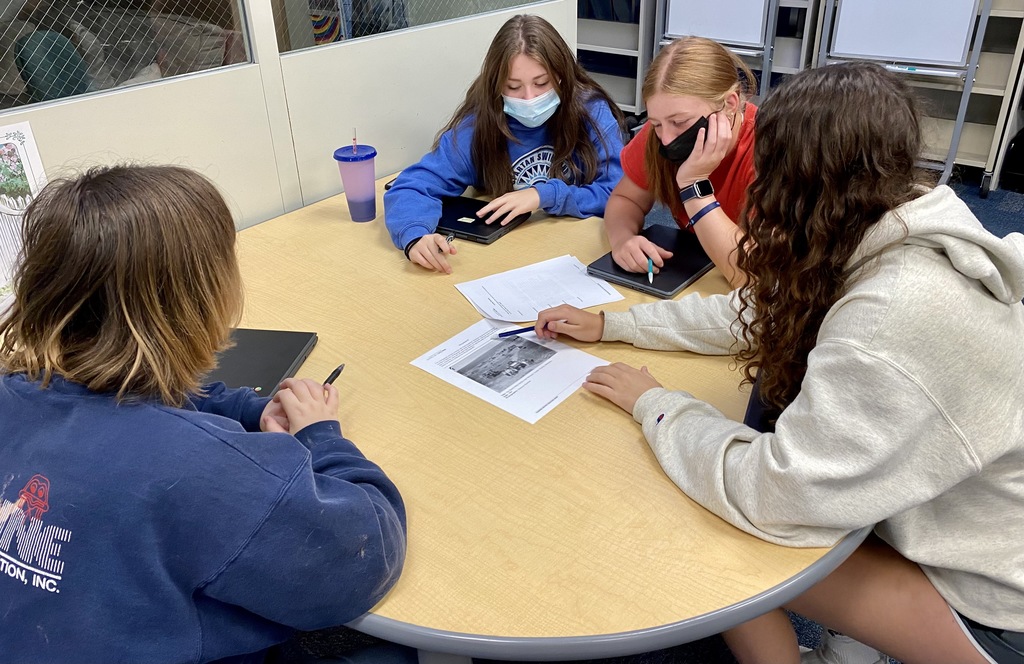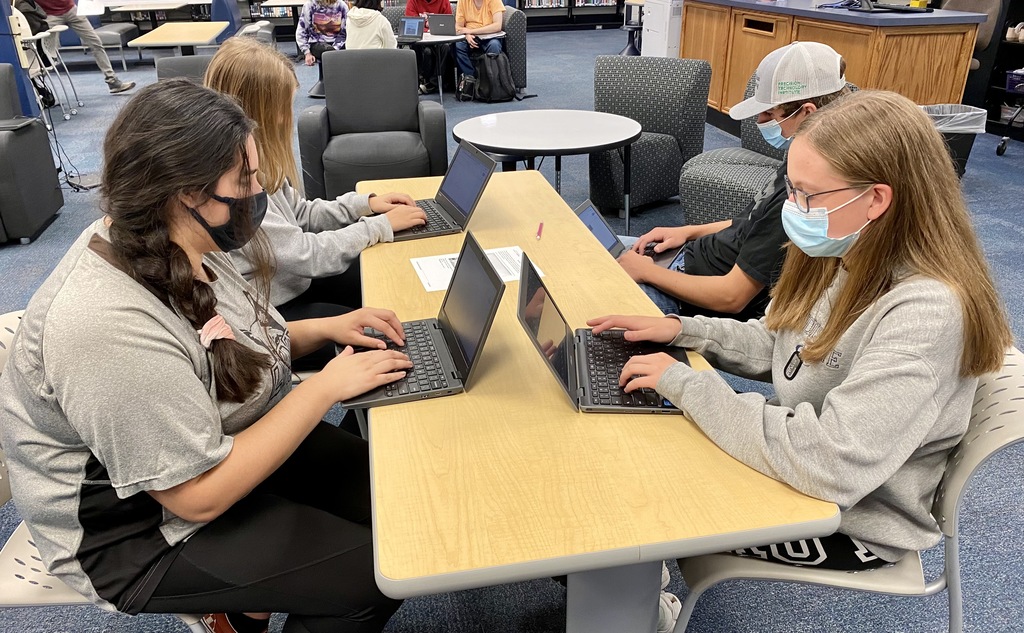 7th grade students engaging in a pattern brain break. Short brain breaks during work time have been shown to have real benefits and they can help students focus and be more productive. Look at these engaged students!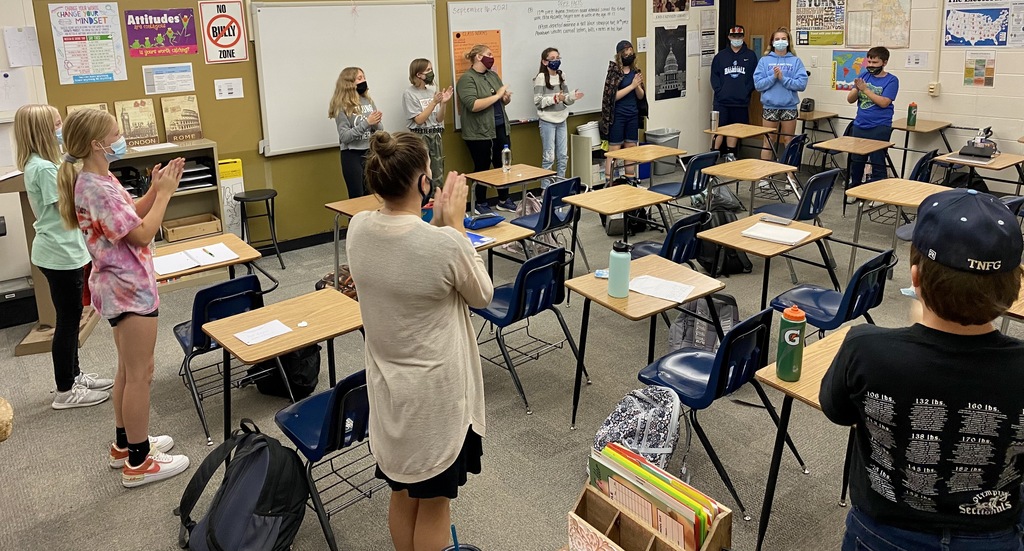 The Olympia boys and girls cross country teams had a great couple meets. On Saturday in Normal, the varsity boys all ran seasons bests. JT Piper led Olympia with a time of 12:49, followed by Hollis Scheets (13:06), CJ Moore (13:09), Kaleb Jacobs (13:56), Clayton Piper (14:04), Evan Petri (14:19), and Tuckery Garey (14:19). This ranks the boys 5th of 16 conference teams. The girls team was led by Mira Kister (15:36), followed by Kamryn Raider (15:38), Nina Salvator (16:08), Abby Hoeft (16:45), Jersey Holloway (16:57), Zoey Bowman (16:58), Adraian Jenkins (17:58), and Natalie Collins (17:58). On Monday's meet in El Paso both the boys and girls placed 6th, with many athletes taking home hardware for their awesome performances! Medal winners included: TJ Piper, Hollis Scheets, Ethan LaBelle, Owen Knuffman, Callan Clark, Colby Maness, Jaymin Knox, Wyatt Prince, Mira Kistner, Kamryn Raider, Adriana Jenkins, and Ava Jenkins For most improved athlete, a special shout-out to Kennedi Craig. She took almost 3 minutes off her time to finish her race in 22:56. Great job Spartans!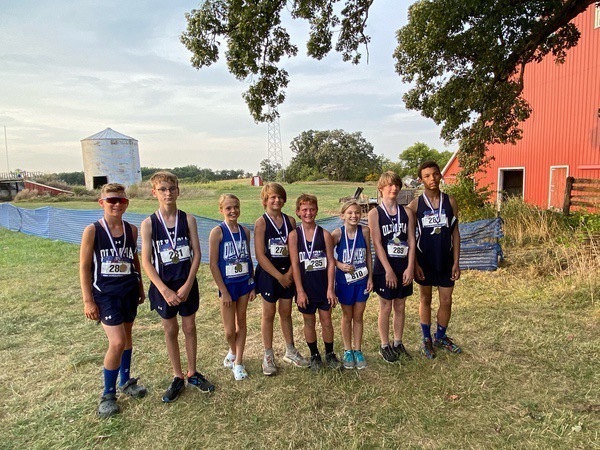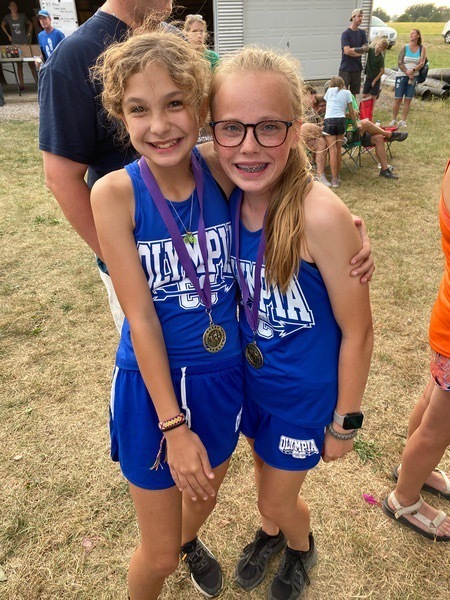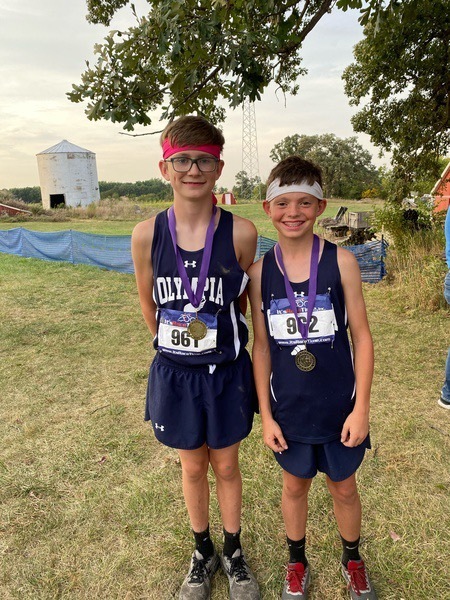 Congrats to the OHS XC teams for another strong showing at the 33rd Annual First to the Finish Invitational held at Detweiller Park yesterday. This meet is one of the biggest meets in the state, with over 5000 total runners throughout the day. OHS competed in the 1A races which represented 69 teams in the ladies' race(357 individuals) and 75 teams in the guys' race(572 individuals). Our gals placed 8th out of 50 complete teams, with Abby Litwiller earning a medal in 43rd place(20:05). Rounding out the top 5 for the Spartans were Anna Bieber(20:35), Chrystal Cornwell(20:58), Rachel Andris(21:36), and Cam Lawson(21:43). Our guys team, previously undefeated, finished 2nd place out of the 48 complete teams, with our top 4 runners earning individual medals: Owen Dare(17th-16:20), Logan Demling(22nd-16:29), Carter Phillips(25th-16:35), and Anthony Ragland(30th-16:53). Oly's #5 guy was Caden Clark(17:21). Thirteen out of the 17 Olympia runners had season-best times! Great job everyone, keep up the good work!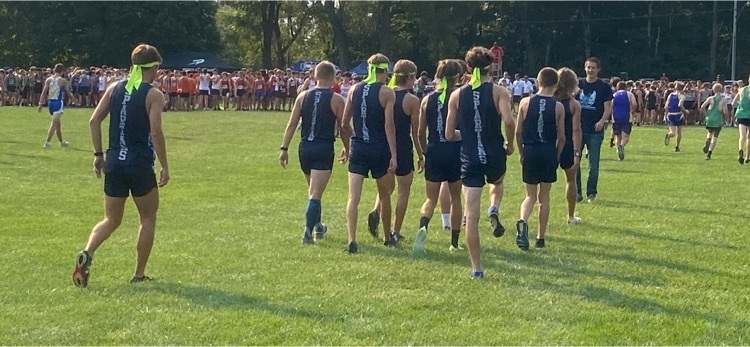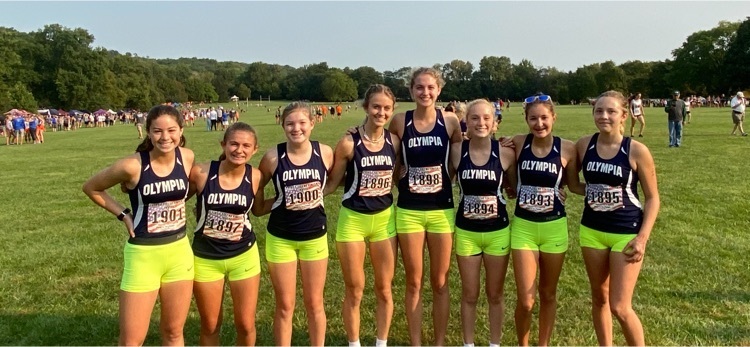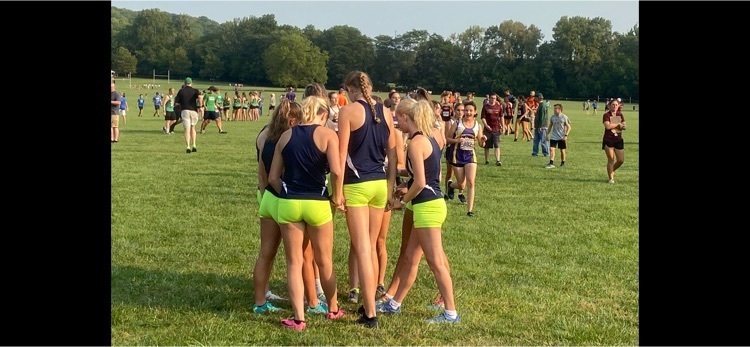 End of the 3rd. Olympia 22. Monticello 34

Halftime. Olympia 14. and Monticello 27

3:51 left in the 2nd quarter. Spartans 14 and Monticello 13

Spartans score with 44 seconds left in the 1st. 8 to 0 Spartans
In their Nutrition Unit, OHS students are learning about processed food and how it does not break down in the body as quickly as fresh food. The classes investigated and analyzed McDonald's Big Mac/fries and The Minier Tap's Burger/fries to compare and contrast the breakdown of the ingredients over a period of three weeks. Results = The Taps' food broke down quicker which means they are less processed and there are less preservatives in them. Students decided this is just another reason to support local! #SpartanInvestigators #Relevancy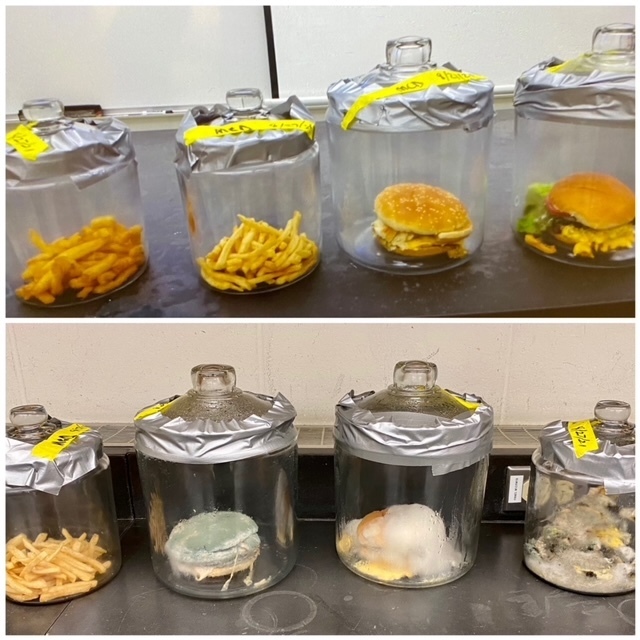 Come out tonight for our home football game against Monticello. Tonight is our Salute to Service game. We will honor all active military, veterans and 1st responders at 6:45pm and they will receive free entry into the game.
OMS students participated in a Challenge Learning session where they engaged in creative and collaborative thinking. We are thankful for our continued partnership with Challenge Learning!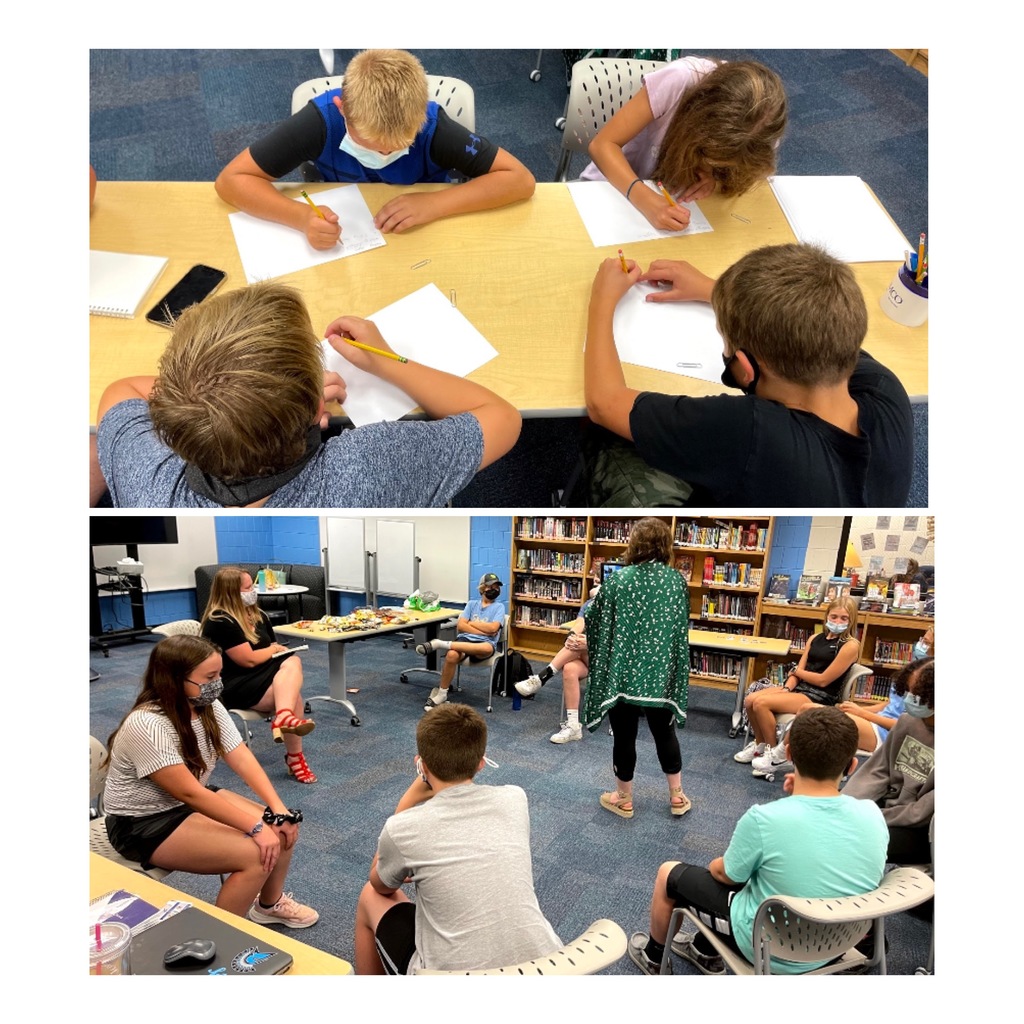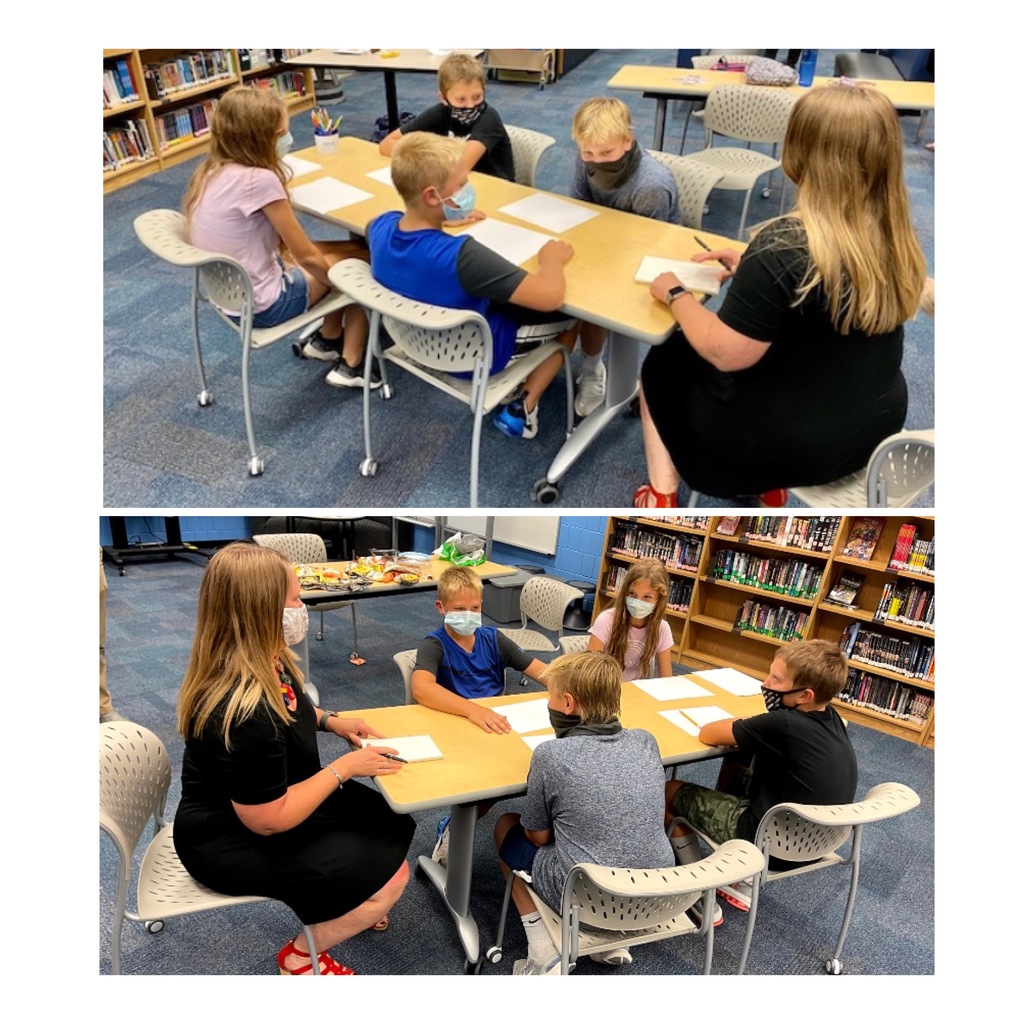 The OHS XC teams had another fabulous meet at the 13-team NCHS Coed Open held at Maxwell Park yesterday evening! Every member on both teams ran either a season personal-best or an all-time personal best race! The girls team finished 2nd with 67 points behind NCHS (30 pts). Top-25 medalists included Rachel Andris(20th), Chrystal Cornwell(19th), Anna Bieber(11th), and Abby Litwiller(4th). The guys team took 1st place with 31 points and had 6 runners in the top-25: Cooper Phillips(25th), Caden Clark(17th), Anthony Ragland(7th), Carter Phillips(4th), Owen Dare(3rd), Logan Demling(2nd). Great job everyone!!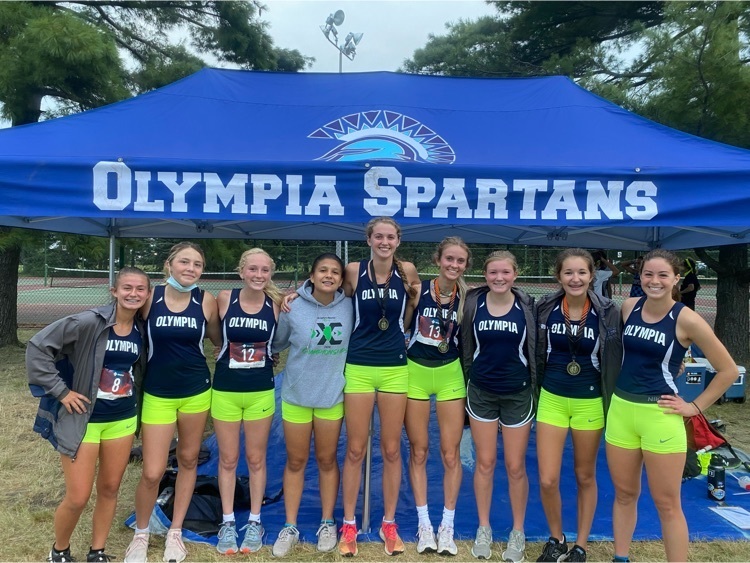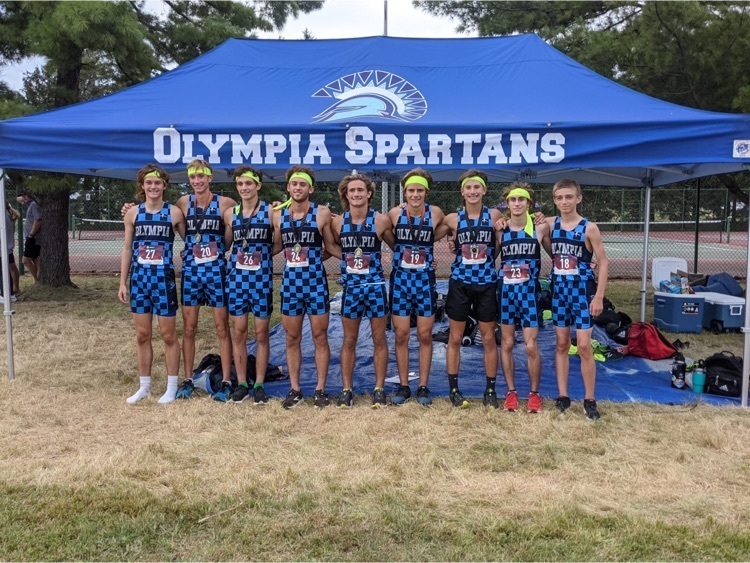 Spartans Soccer notches another WIN at Mt Pulaski. Elijah Smith scores his first clean sheet of the season led by defenders Andrew Carroll, Luke Pratt, Garrett Pitcher, and Alex Yoder. George Martin - 1 goal 1 assist. Jace Whitted - 1 goal. Olympia increases their record to 3-2.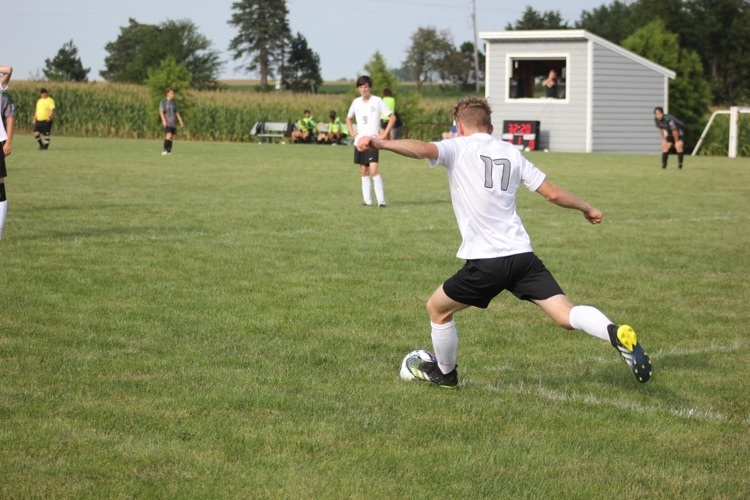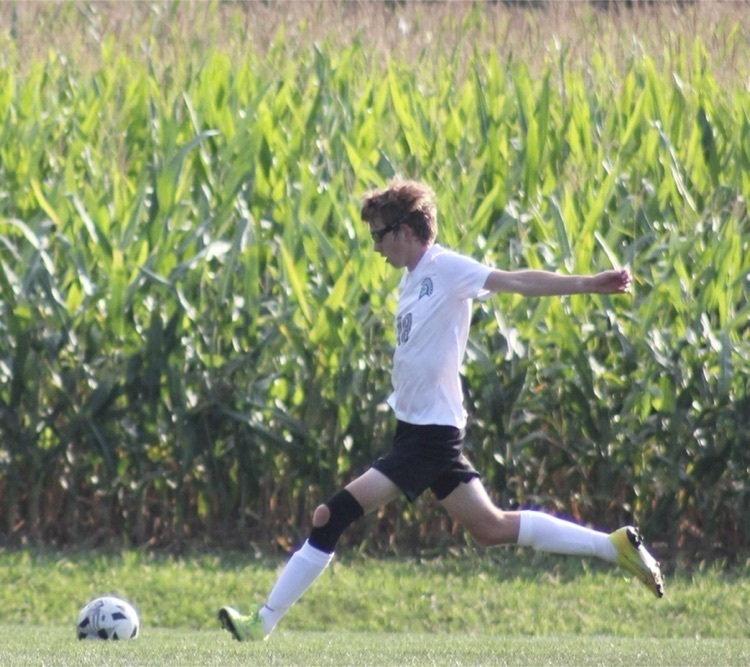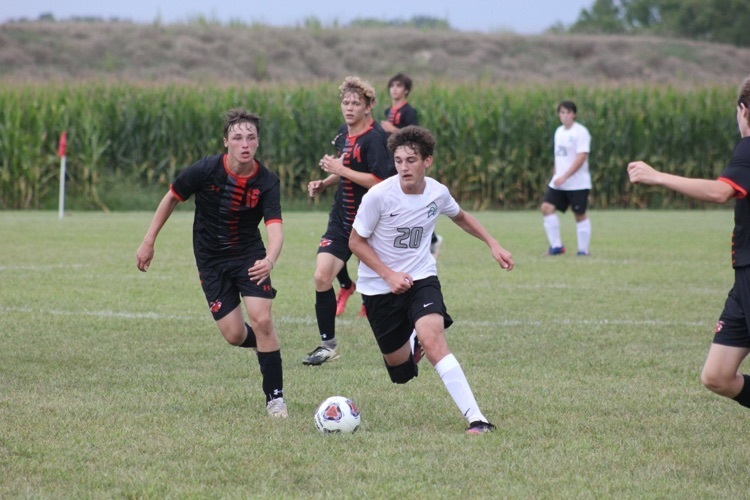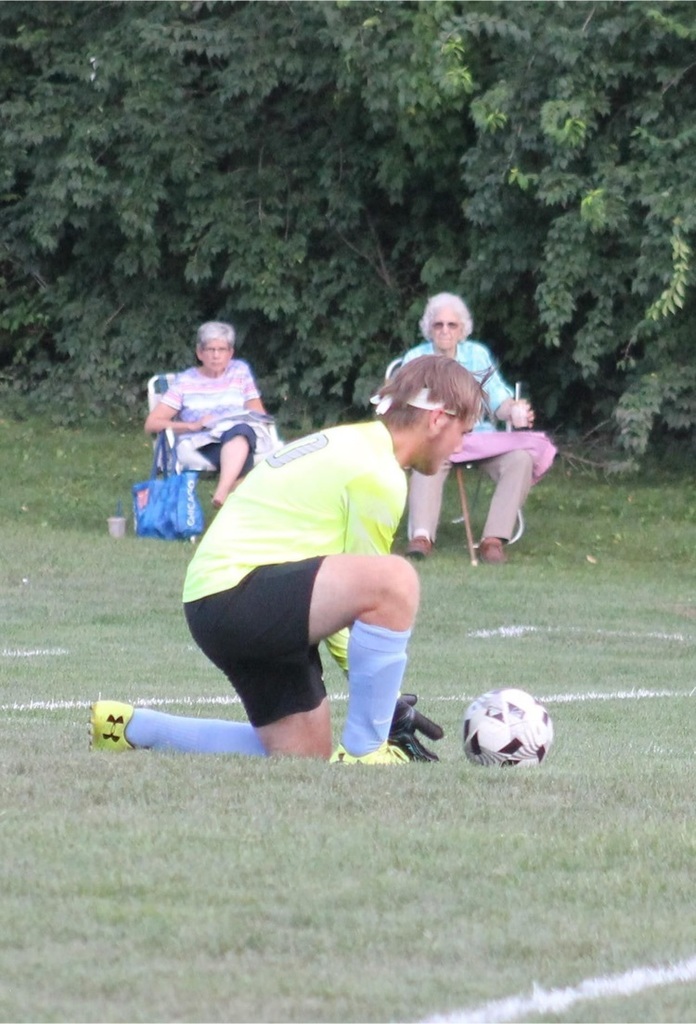 Congratulations to JT Piper and the boy's cross-country team on their performances yesterday! JT finished 18th in a race of over 100 athletes at the Washington Panther Invite. His 2-mile time of 12:53 is a season record. Piper was followed by varsity athletes Hollis Scheets (13:36) CJ Moore (13:46) Paul Yeary (14:29) Clayton Piper (14:53) and Evan Petri (14:57). Great job Spartans!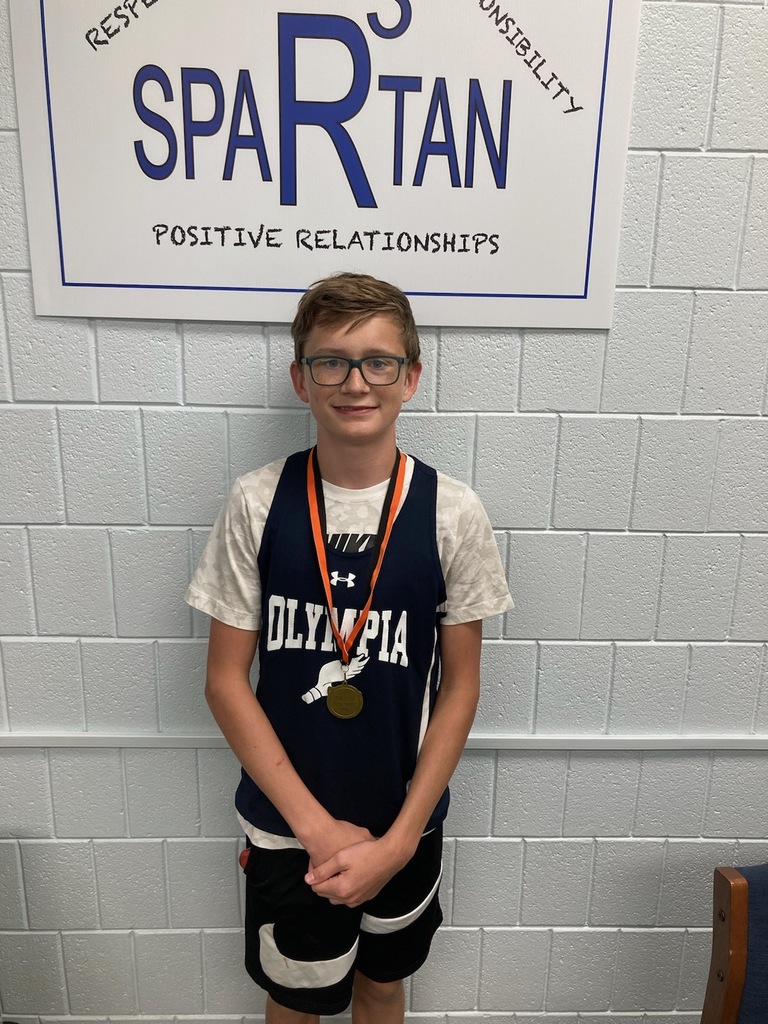 Congratulations to the varsity girl's cross-country team for their performances last night! Kamryn Rader led the team with a 2-mile time of 15:21. She was followed by Abby Hoeft (16:35) Nina Salvator (16:36) Jersey Holloway (17:19) Zoey Bowman (18:52) Kendra Long (18:54) and Natalie Collins (19:58). The girls team all ran season bests last night. Go Spartans!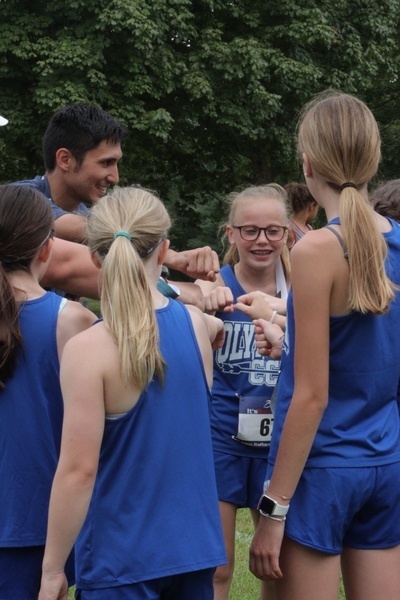 HS Boys golf won their match against Heyworth and Ridgeview yesterday with a team score of 196. Junior Clayton Barnes finished 1st overall with a score of 42! Congratulations to Clayton Barnes, Zach O'Donnell, Drew O'Donnell, Gannon Wille, Andrew Litwiller and Calvin Elgin!
Both of the OHS XC teams had a dominating win over Peoria Richwoods in yesterday's home meet. The gals scored 19 pts, while the Richwoods ladies scored 44. Top placers were Abby Litwiller(1st), Anna Bieber(3rd), Chrystal Cornwell(4th). The guys scored out a perfect meet with 15 pts, sweeping the top 6 places, and the Richwoods guys scored 45 points. Top finishers were Anthony Ragland(1st), Owen Dare(2nd), and Logan Demling(3rd). Congrats to all!
Spartans WIN on the road at Blue Ridge 6-2. George Martin - 5 assists 1 goal. Jace Whitted - 4 goals. Matt Van Dyke - 1 goal. Evan Deterding - 1 assist. Elijah Smith - 11 saves. Smith has made 52 saves this season in the first 4 games. 📸: B Hopkins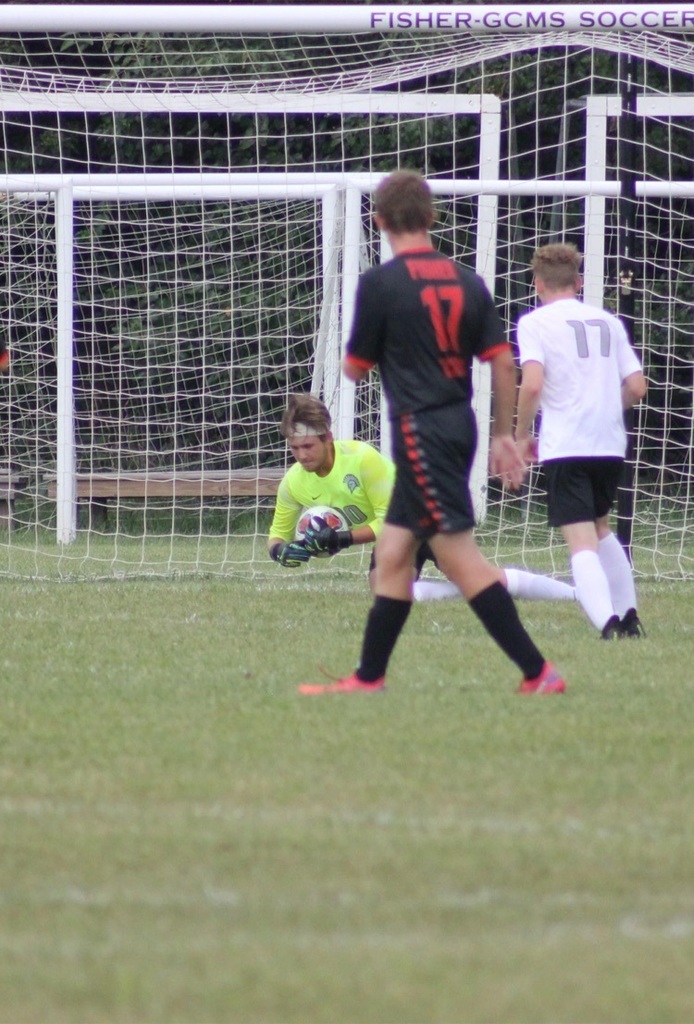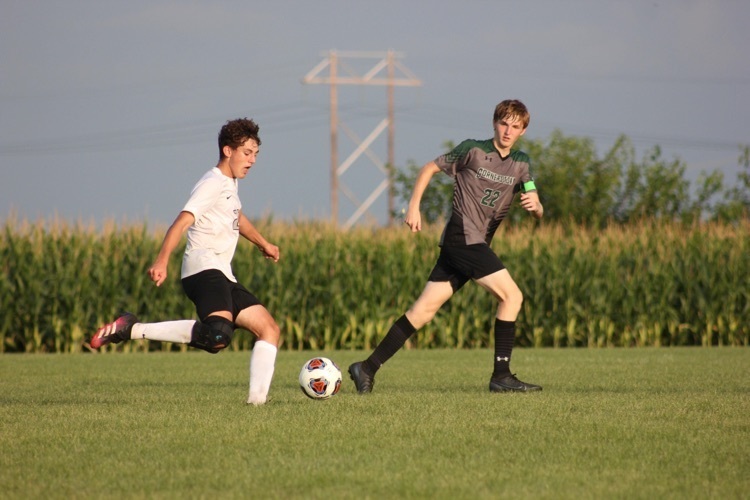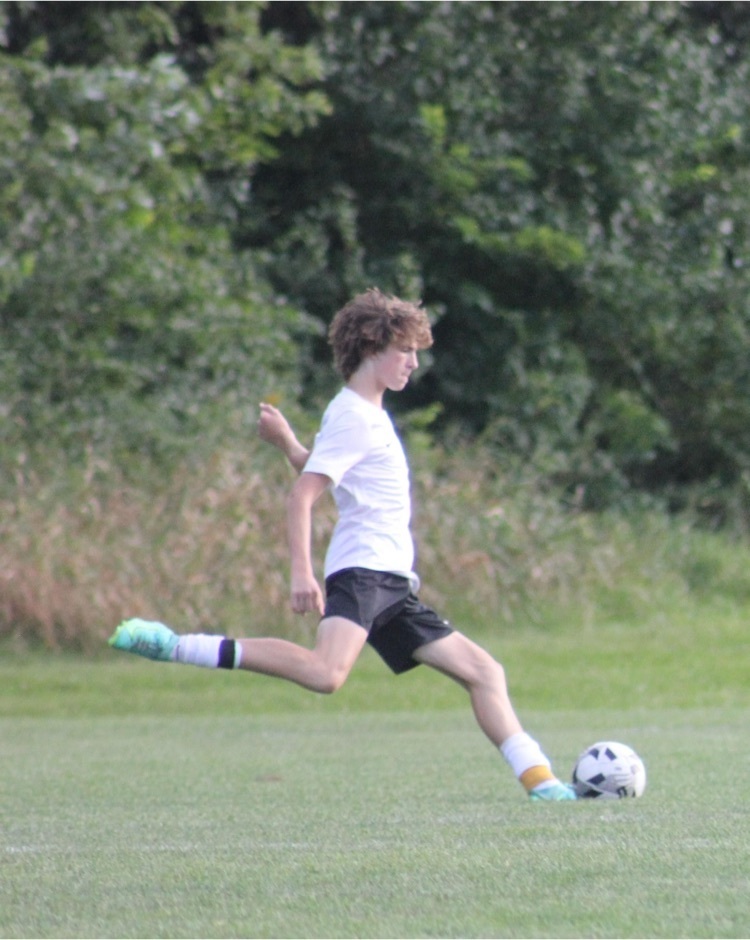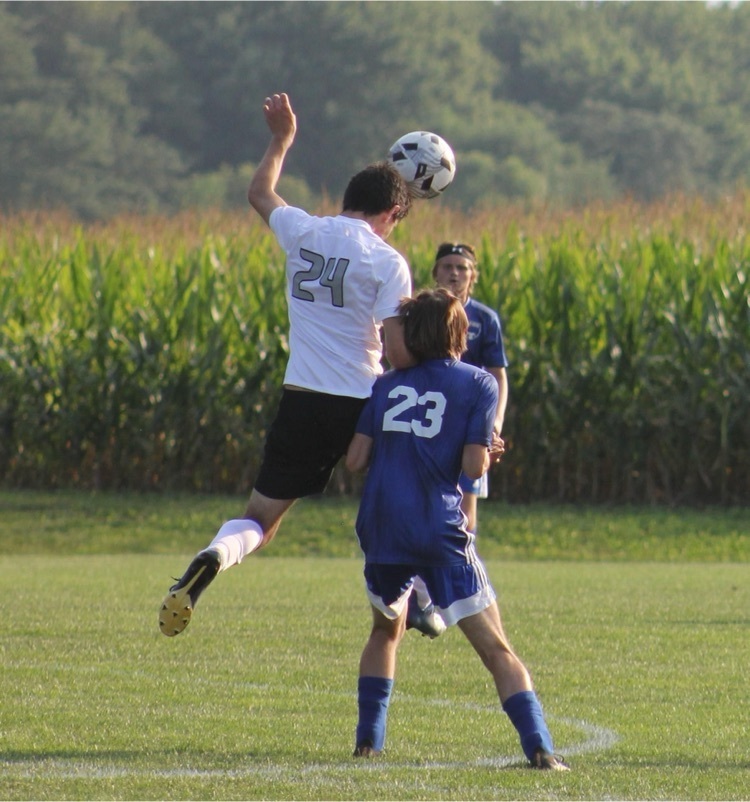 Students at Oly South completed a project where students learned to find their marigolds while also being marigolds for each other. A marigold is someone who protects them, helps them thrive, and encourages their growth-similar to marigolds in a garden with other vegetables. #SpartanStrong #MarigoldStrong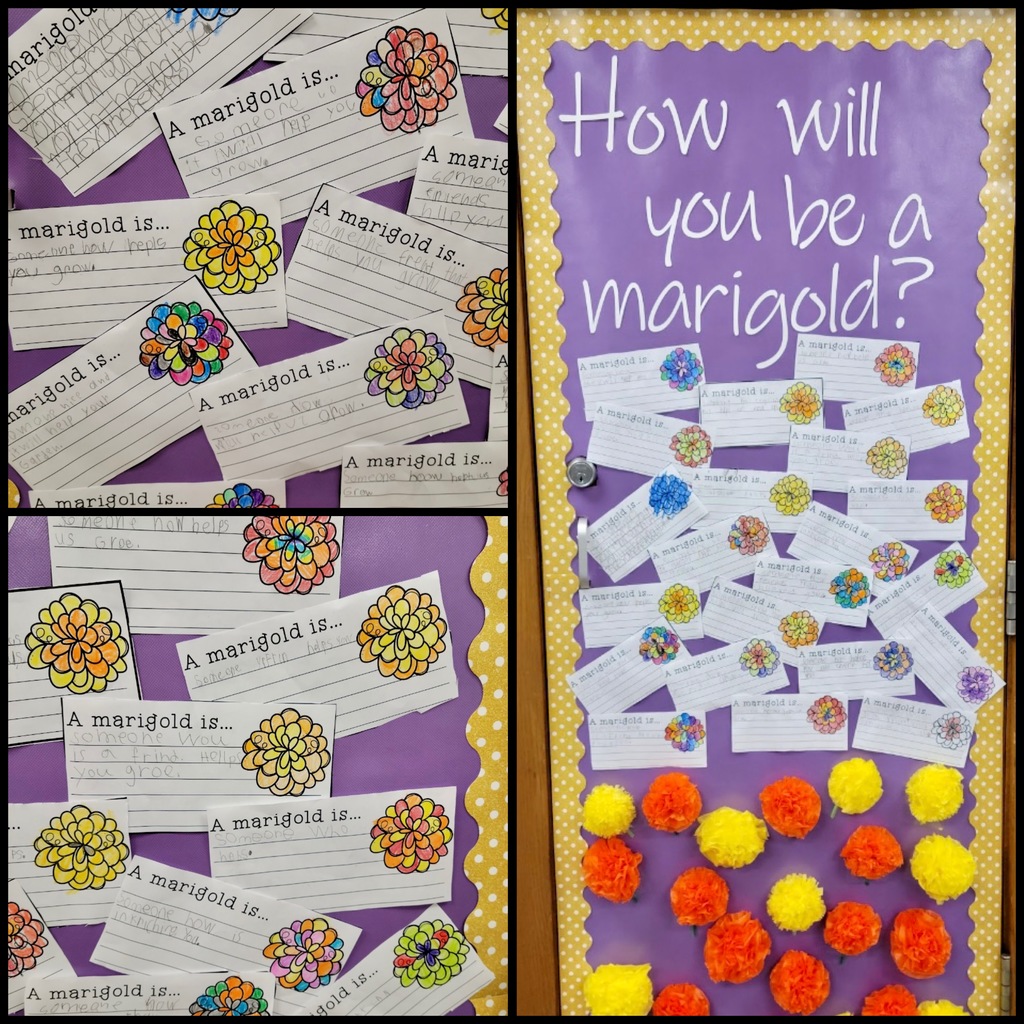 The OHS boys XC team started their 2021 season off with a win at the 15-team meet hosted by St. Thomas More. The top three guys were senior Owen Dare(5th), senior Carter Phillips (10th), and junior Logan Demling. Congrats guys! Keep up the good work!