The OHS girls XC team had a solid 3rd place finish at the 15-team meet hosted by St. Thomas More today. Junior Abby Litwiller was our top placer finishing in 6th place. Congrats gals! Great start to the 2021 season!f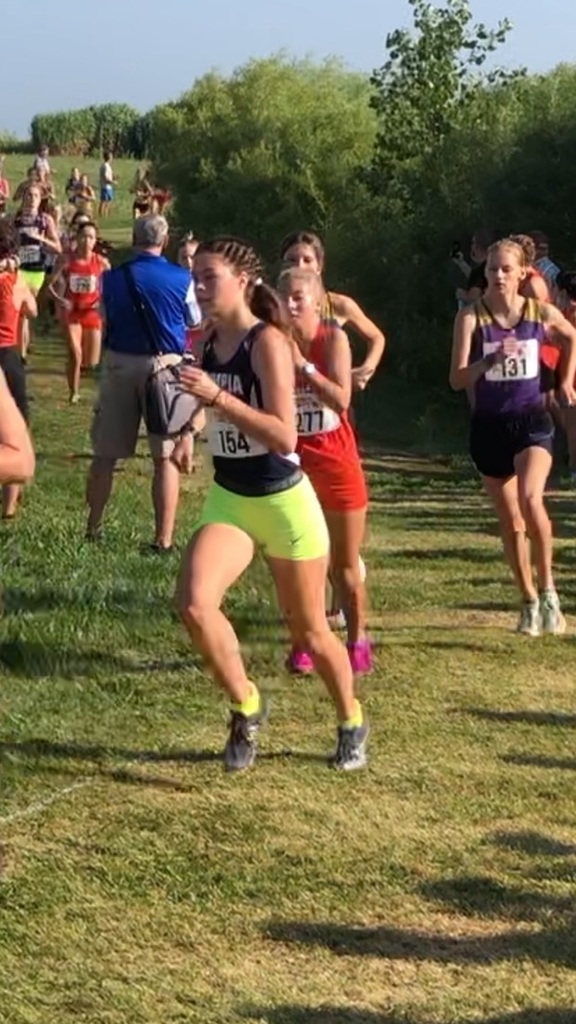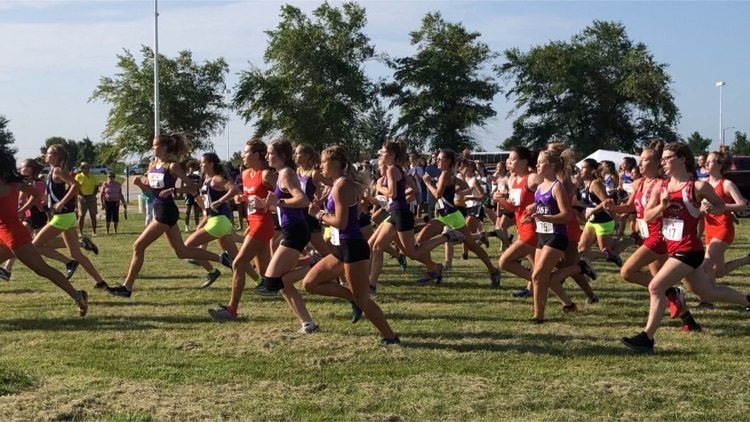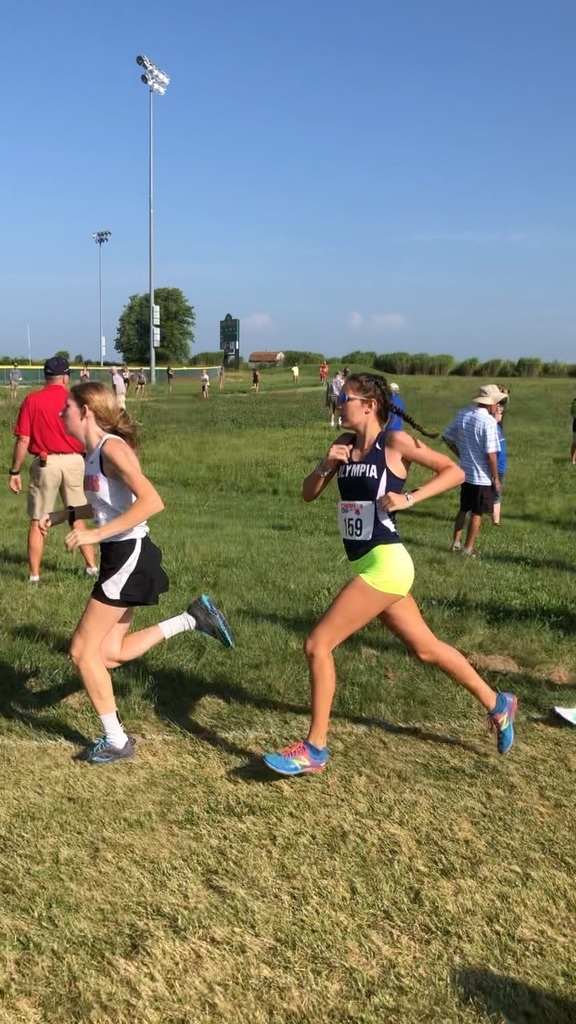 Olympia over Rantoul in overtime. 28 to 26. Olympia ran back a kick off with 46 seconds left and then the two point conversion to tie the game. The Spartans scored first in overtime and converted the two point try. Rantoul scored and then was stopped on the conversion.
The team of Clayton Barnes (40), Cole Kindred (48), Gannon Wille (49), Andrew Litwiller (48), Caden Kindred (52), and Davis Rogers won the Tri-Valley invite today. Junior Clayton Barnes finished 1st overall with his score of 40 (+4). Congrats guys!

The middle school softball "B" games scheduled for today Aug. 24th at LeRoy have been cancelled. There will be practice.

The high school cross country meet scheduled for today Aug. 24th at Ewing Park vs. Central Catholic has been cancelled. We are working on a make up date. No practice today.

The home varsity boys soccer game scheduled for tonight Aug. 24th against Canton has been cancelled. We are working on finding a make up date. Coach will be in contact about practice.

The high school cross country meet at Ewing Park vs. Central Catholic today will start at 4:00pm.
HS Boys Soccer WINS home opener over Meridian. Evan Deterding - 2 goals 2 assists. George Martin - 1 goal 3 assists. Jace Whitted - 3 goals. Elliott Hohulin - 1 assist. Elijah Smith - 7 saves. Back at home tomorrow 4:30pm.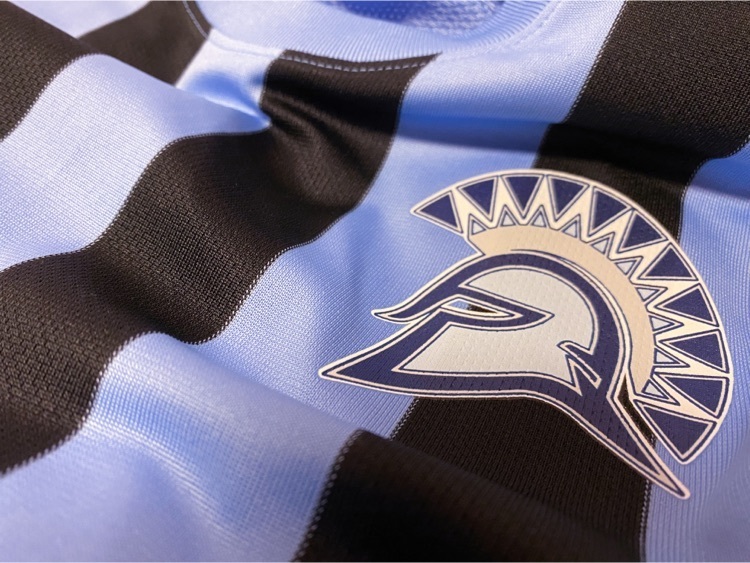 HS Boys Golf played today at the Streator Invite. Drew O'Donnell shot a 105, Caden Kindred a 101, Cole Kindred a 99, Zach O'Donnell a 98, Gannon Wille a 97 and Clayton Barnes a 81. Clayton's 81 placed him 9th overall and earned himself a medal! Congrats Boys!

MS Girls Basketball Tryouts will be Aug. 31st and Sept. 1st from 3:30 - 5:45pm in the OMS gym. You need a current physical and be registered on 8to18. Softball or cross-country athlete should plan on attending tryouts on Wed, Sept. 1st. Questions:
jennifer.love@olympia.org
The OMS Cross Country parent meeting will be held Tuesday (8/24) @ 5:30 in the MS cafeteria.
Highschool Boys Golf played in a scramble today at the Elks in Lincoln. The boys finished at -6 in 18 holes. Congratulations to Cole Kindred, Andrew Litwiller, Zach O'Donnell and Drew O'Donnell!
Middle School baseball reminder: 7th grade will not practice tonight (Aug 19) but are encouraged to stop by and watch the 8th grade game at 4:30.
OMS Cross Country Parents: Practices will now be M-F from 3:20 to 5:35 to support the athletes riding the shuttle bus. If you are picking up your student, please do so in the middle school parking lot. (For more announcements join us via remind using code @omsxc21).

Evening Shuttle Bus Information The Stanford/Danvers shuttle will be bus #22. The Atlanta/McLean/Waynesville shuttle will be bus #21. The Armington/Minier/Hopedale shuttle will be bus #3. The shuttle busses will depart the school at 6:00pm from the middle school side.
OMS Boys and Girls Cross Country will hold its first practice today (8/18). Practices will be M-F from 3:20 to 5:15. Parents, request access to our remind group using class code @omsxc21.

The phone lines are back up and running at Olympia South. Feel free to give our helpful OSE staff a call anytime!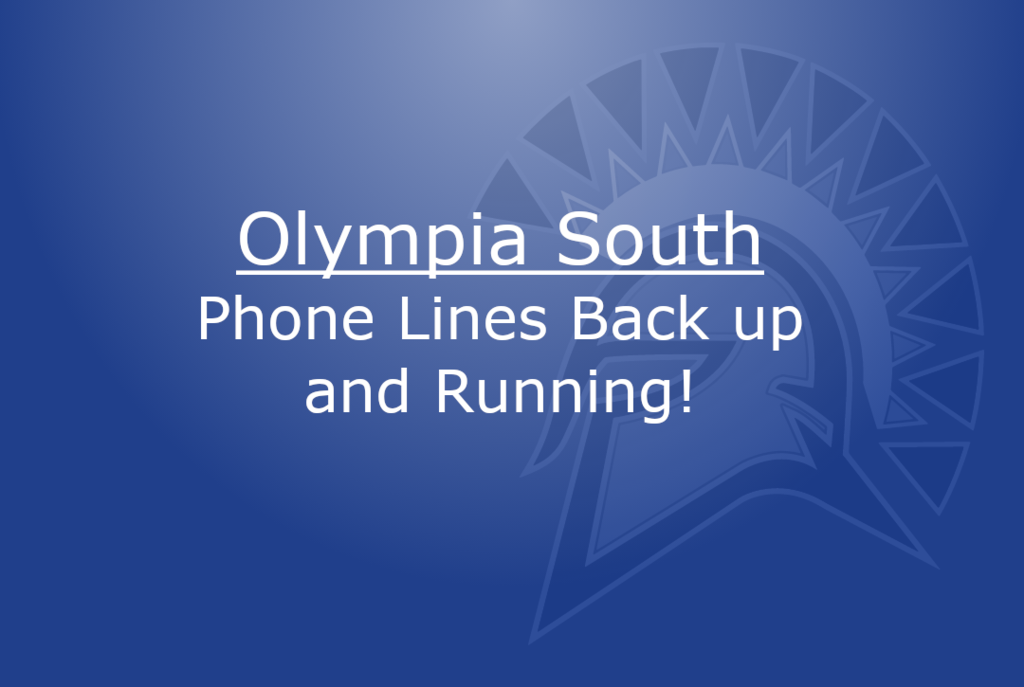 Friday August 20th is Fall Spartan Night for high school activities. Come out and meet our Spartans. Teams will be introduced at 5:30pm at the football field with parent meetings and scrimmages/open practices to follow. The junior class will be selling gondola meals as well.
Incoming 6th grade students had the chance to capture a momentous occasion- their first moments in middle school. We are so excited to welcome this new group of students. Welcome to OMS class of 2028! #StrongerTogether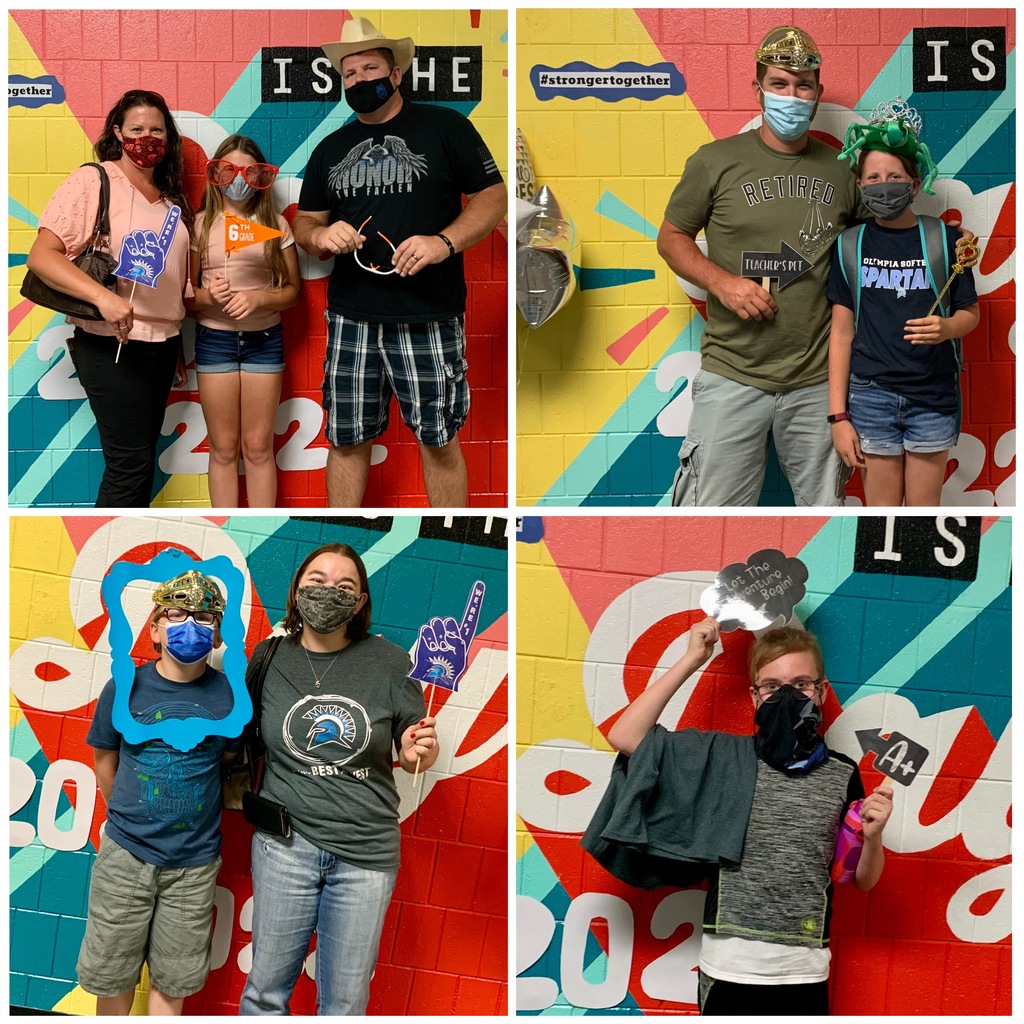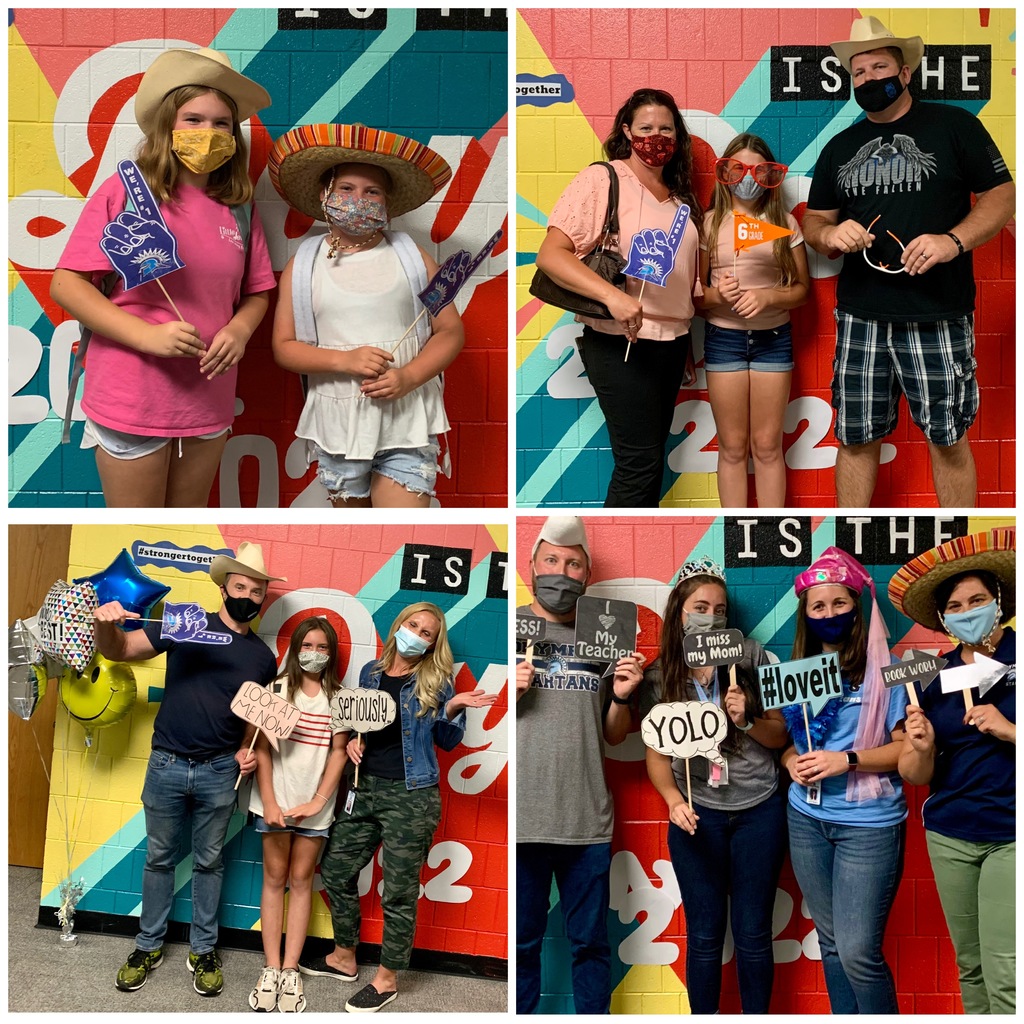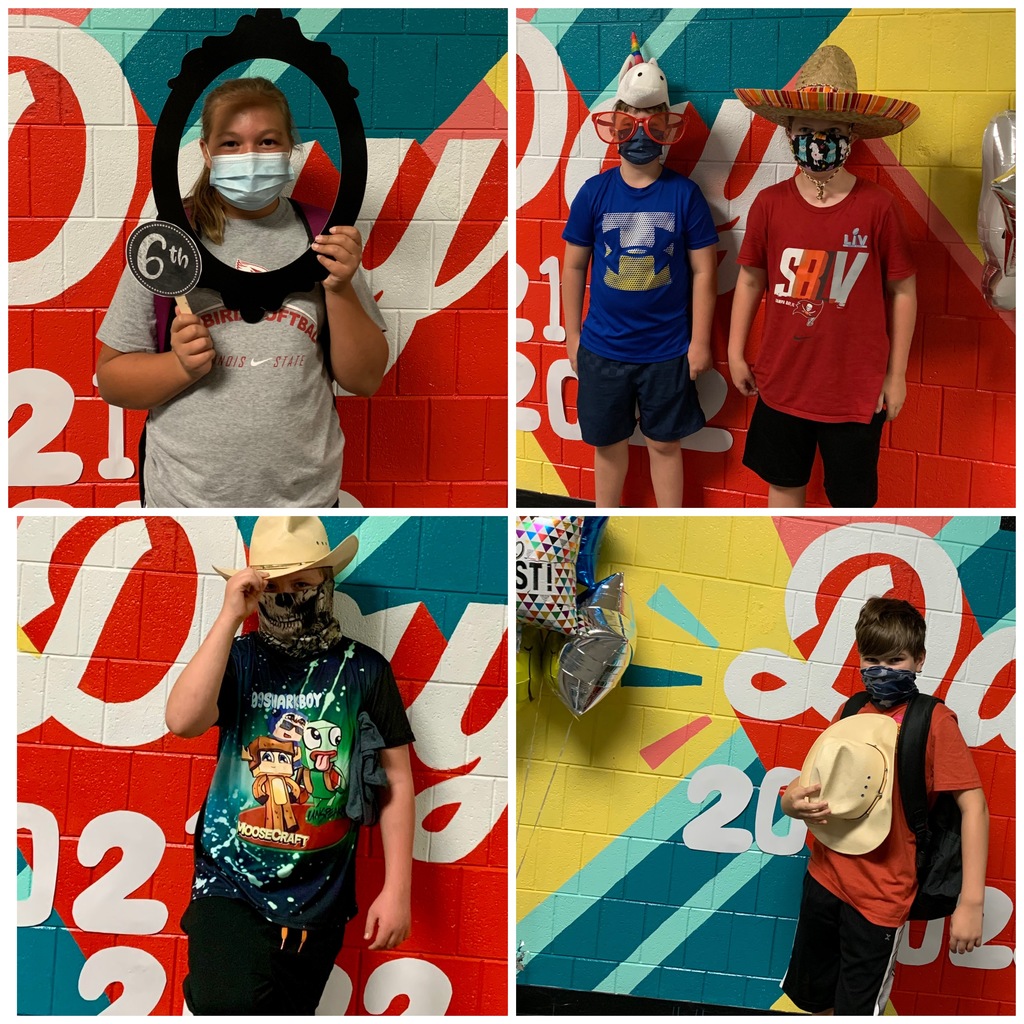 HS Boys Golf first team finished 3rd at the Spartan Scramble with a score of -5 (67). Good job Cole Kindred, Andrew Litwiller, Zach O'Donnell and Drew O'Donnell. Olympia's second team shot a score of +1 (73). Good job Clayton Barnes, Gannon Wille, Caden Kindred and Saegan Pierce.